CAFE (Cannabis And Fine Edibles) is a dispensary in Toronto with 4 locations and the fed tried their best to shut it down throughout years. But they still live! On the outside CAFE looks exactly like a hipster cafe bar. But inside it's the fanciest weed store I've been to.
I'm currently going to 3 different dispensaries in town including CAFE, and using MOM. (mail order marijuana) But I'm tired of MOM, due to long shipping time (the MOM I usually use is all the way in BC) and high shipping rate, $10 for BC one, $20 for local express. Also I don't want fed do a CD (controlled delivery, usual stand-in for raid) so I'm gonna go local.
Here's the product. $38 Eu4ia Shatter Bars, 500mg, Sativa, Super Lemon Haze.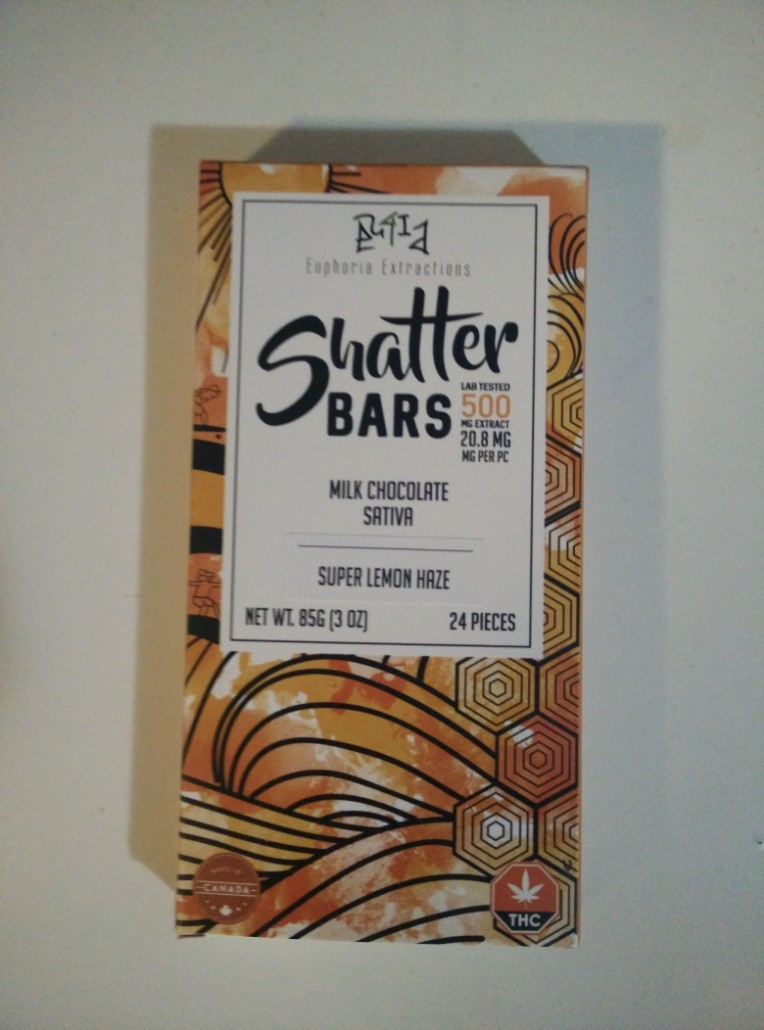 Also I made a new track... kinda...